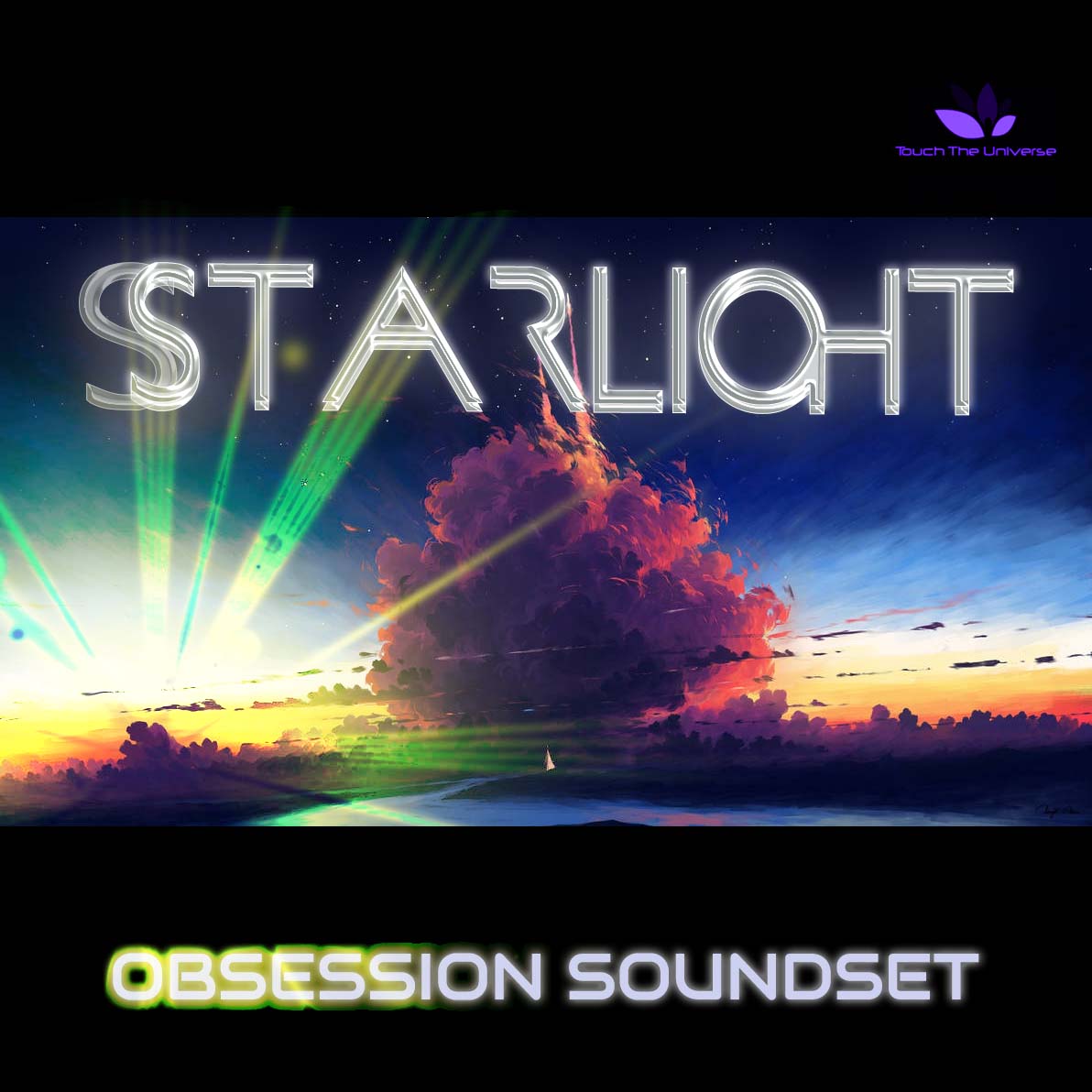 TTU Has released its first soundset for Synapse Audio's Obsession synth. The soundset will be on sale this BF only and then go to normal price starting at $20 for just the presets.
Starlight for Obsession contains 90 high quality presets for Synapse Audio's Obsession synthesizer and is suitable for any contemporary electronic and ambient music genres. It has been a great pleasure working with this synth. Synapse Audio always delivers, it seems to be the case, when it comes to quality synths. I always bring my A game when it comes to Richard's synths, which he kindly gave me a NFR license to create this bank. I don't know what synth he recreated but it sounds dope, really dope. Deep basses come easy, you can even tweak each voice layer page! It can get really deep. No doubt, if this sells well, I'll likely and gladly become obsessed with this synth, for it is a blessing, OBSESSION.
All patches have been lovingly crafted to a high standard while being tweaked over and over on monitors, computer speakers, and headphones for optimal balance between sounds. There is also a MIDI xpansion available which includes 12 MIDI which were used in the audio demo's.
Finally, there is a Stream version available, containing all the streams used in the audio showcases, 84 in all, in .wav format, in addition to special bonus MIDI files used in some of the lead audio showcases. If doing a remix, please include Touch The Universe somewhere in the track title.
https://soundcloud.com/tj-goa-358439363 ... -obsession
HIGHLIGHTS

Includes 90 Patches for Synapse Obsession synth
Optional MIDI preset version ncludes 12 Midi FIles (Over 30 merged patterns) from most of the audio demos (excluding leads). They are named identically to the corresponding preset.
Optional Stream version contains all audio file showcases in .wav format in addition to 14 Special MIDI found in the lead showcases which are available to use as you will. If doing a remix, please add Touch The Universe in the track title.
All patches are volume normalized. (They won't clip and have equal volume levels when scanning between presets)
Complex Modulation Wheel destinations for all patches. When appropiate, many patches also utilized velocity sensitivity.
Potential Genres: Cinematic, Hybrid Cinematic, Soundtrack, Game Music, Progressive Trance, Psy/Goa, Ambient, Chillout, Psybient, Uplifting, EDM
DETAILS
Nearly of the patches have modulation destinations for the modwheel and extensive destinations to the macro's. In addition, nearly all the patches of detailed velocity settings so they will sound great playing on a keyboard. They will feel more alive and dynamic. In addition, the Macro's play a heavy role in a lot of the Multi-Layered patches, so be sure to explore them for each patch.
Furthermore, many of the patches have useful hints built into the description section for how to play them or general information on the patch construction.
PATCH BREAKDOWN 94 Patches

Leads - 23
Pads - 19
Basses - 17
Keys/SQ/SFX - 16
Plucks - 17
More info:
https://www.touch-the-universe.com/obse ... light.html
Price = $15